Scrotum Bleaching
When someone thinks about lightening intimate areas, scrotum bleaching may not be the first area to come to mind. However, if you are worried about bleaching of other genital areas you may also want to include scrotum bleaching to help provide all the genital areas with a clean, lightened youthful appearance.
The scrotum area may seem a bit darker due to the division of the septum which may produce a tighter gathering in some places forecasting a darker skin tone appearance in this area. With contraction and relaxation of the scrotum area this may also cause an unwanted darkening effect that is not of the same color tone of the surrounding area.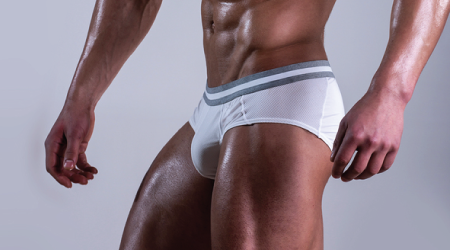 If you are looking to bleach your scrotum or penis without going to a doctor's office or spa, then you may want to look for an effective scrotum whitening or brightening product. Here you will find that Pink Privates is an intimate area, skin whitening cream that has been formulated with completely natural ingredients.
Pink Privates contains safe ingredients that help lighten the appearance of areas such as the scrotum, penis, anus, and even your dark underarms. Pink privates may also be applied to lighten the appearance of freckles, sun spots, age spots and general hyperpigmentation issues on the skin's surface, with no known side effects. You will find that there are hundreds of skin whitening or brightening products available on the market, and more than half of them contain potentially harmful ingredients. Hydroquinone is one of these ingredients that is often used in skin bleaching products, and it has been linked to potentially harmful side effects. Hydroquinone has even been banned in the UK.
Pink Privates does NOT contain Hydroquinone. Pink Privates not only contains completely natural ingredients, but it comes in an easy-to-use pump-top bottle. Compared to other skin whitening creams that come in jar form, we manufacture Pink Privates in a pump-top bottle to eliminate the risks of contamination.
When looking to lighten the appearance of your intimate areas, Pink Privates is a natural, cost-effective option. Try a scrotum whitening product that may show results in as little as 8 weeks! Order Pink Privates today!
*Results May Vary for each and every individual.