Nipple Bleaching
Let's face it, looking for a Nipple Bleaching cream may be embarrassing for most of us. Creams and lotions for nipple bleaching may be obtained through a medical doctor. However, this would require a scheduled visit with the doctor to discuss your goals, cost of the visit, and loss of time for the appointment. Bleaching creams that are prescribed normally contain Hydroquinone which has been shown to be unsafe for lengthy application times that contain over 2% of the ingredient.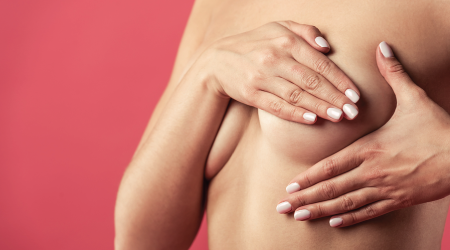 Most individuals look into other options such as a topical skin whitening cream. Skin whitening creams can help make the skin appear more even toned on areas such as the nipples and other intimate areas. If you are looking for options to address the look of your skin tone on your nipples and other intimate areas, then Pink Privates may just be the product for you! While there are many skin whitening or brightening products available, not all of them have been formulated for nipple whitening or other intimate area whitening needs. Pink Privates contains safe, effective ingredients that can be used to help lighten the appearance of ALL your skin lightening needs.
Pink Privates is an intimate whitening cream that has been specifically formulated for potentially less risk of side effects as compared to other medical options used for nipple bleaching, anal bleaching, vaginal bleaching, scrotum bleaching, and even dark underarm bleaching. When you look at the ingredients listed in Pink Privates, you will find that it contains ingredients that have been shown to work effectively in as little as eight weeks.
Having uneven skin tone is more common than many people may think, and using a nipple whitening cream instead of undergoing other options of nipple bleaching may be more cost-effective and a less invasive way to even the look of the skin tone on your nipple areas, as well as other intimate areas of your skin.
Looking for a nipple whitening cream doesn't have to be embarrassing! You will find that Pink Privates uses discreet packaging and ships directly to your home or office. You may find that nipple bleaching by a skin care professional can become quite expensive. However, with Pink Privates you may achieve desired results within just eight weeks of directed use. Pink Privates is priced at just under $50, per bottle! Get the results you deserve without leaving the comfort of your own home! Pink Privates can be ordered right here on our site, Pinkprivates.org, and delivered directly to your door. So, what are you waiting for? Order Pink Privates today!
*Results May Vary for each and every individual.